Selecting the ideal slip ring for pallet wrapping machines When it comes to performance and safety, optimum slip ring selection is vital in any application. However, […]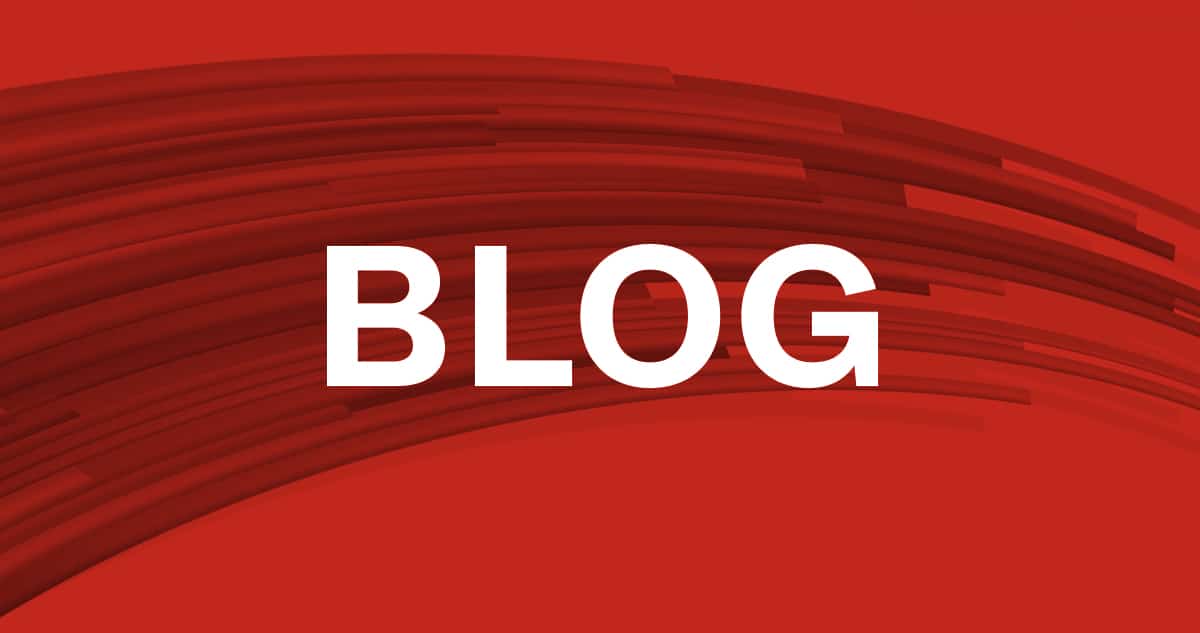 Selecting the ideal slip ring for pallet wrapping machines
When it comes to performance and safety, optimum slip ring selection is vital in any application. However, for machines such as the latest pallet wrapping and palletising systems, there are a number of special considerations. Observing these factors is vital to achieving successful project outcomes for OEMs and end-users alike.
In specifying a slip ring, or collector ring as they are sometimes known, the basic features, parameters, and functions must be known to make the most favourable choice. With these factors established, attention can turn to specific characteristics such as space availability, number of channels, operating speed, cable length, temperature, materials, protection levels, and so on.
To establish the requirements of a slip ring intended for use in a pallet wrapping machine, the fundamentals of operation must be acknowledged. Pallet wrapping machines, which can be found in factories and warehouses around the world, comprise one or more rotating units – mounted along a roller conveyor – that rotate the pallet to wrap it in a plastic film. The latest systems, which are increasingly automated, have to meet a number of end-user demands. Requirements include extremely high efficiency, total flexibility to wrap products featuring high dimensional variance without compromising quality, and high production speeds.
These complexities have led to a high density of sensors on-board the rotating parts of pallet wrapping systems. In addition, the growing adoption of motors with integrated or 'nearby' electronics, increasingly requires the use of high-speed fieldbuses and Ethernet-based communications protocols such as EtherCAT, ProfiNet, Ethernet/IP, Sercos III, and PowerLink, all of which are in the high-frequency range.
Another specific challenge for the slip ring is the high throughput of pallet wrapping machines, which require excellent levels of reliability and continuous operation up to the point where scheduled maintenance is due. A further point of note is the difficulty associated with performing maintenance due to slip ring positioning, which again heightens the need for reliability.
These thoughts are pushing several pallet wrapping and palletising/de-palletising machine manufacturers to change slip ring technology from a carbon-graphite contact to a better performing and more compact metal-to-metal contact that can guarantee the high frequencies required by Ethernet communications.
In short, a reliable technology partner is necessary in order to select, or even develop, solutions that can overcome the specific challenges involved. For instance, it might be necessary to integrate a pneumatic part with the electrical part in an extremely compact dimensional envelope. If so, can this requirement be met? Additionally, due to the need for Ethernet communications, the OEM should also take care to seek out a slip ring specialist with experience in the management of delicate high-frequency signals.
Sourcing a supplier that can offer ready solutions for electrical slip rings with the ability to transfer Ethernet-based protocols is extremely advantageous. The latest collector rings have been developed in response to the need to bring these types of transmissions to high-frequency rotation, mostly in through-hole configuration, but some in capsule versions.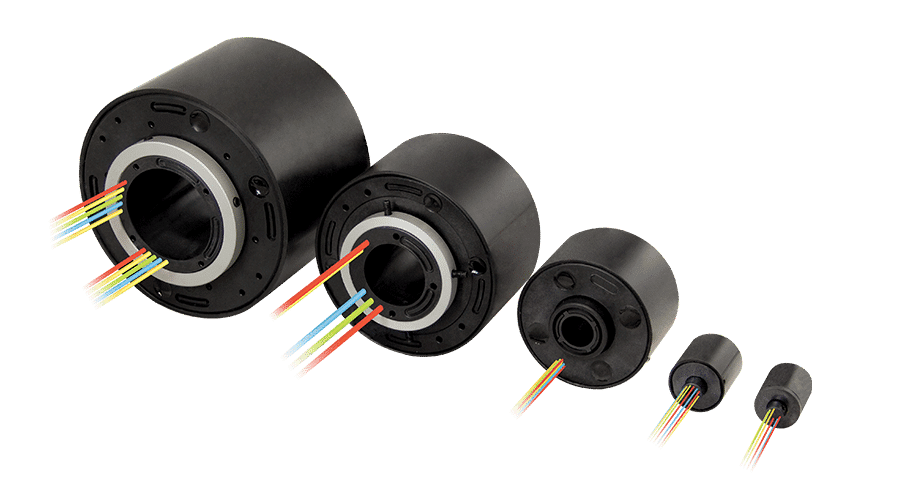 The enabling factor here is the slip ring materials. Using gold-gold technology, whereby both the brushes and rings are coated in gold – along with the special inner structure – will serve to minimise disturbances and coupling. As a result, such slip rings will be able to operate with Ethernet communications at speeds of up to 1 GB/s. Good examples that are rapidly gaining market share are the Servotecnica SVTS C 05 series (through-hole) and SVTS A series (capsule) slip rings.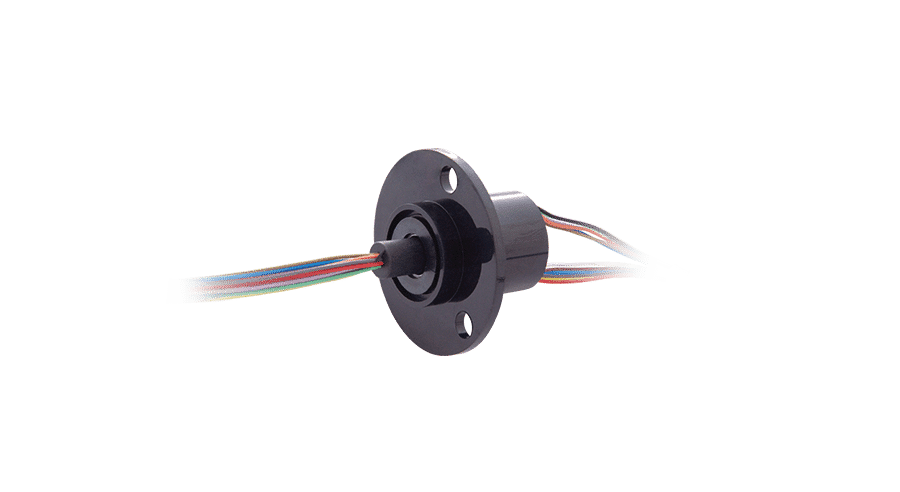 Using gold-gold technology also means that both digital and analogue signal circuits can be accommodated, as well as power circuits, in the same solution.
Slip rings with through-holes are proving particularly popular in pallet wrapping applications thanks to their capability and durability. By way of example, a slip ring such as the SVTS C 05 with its 38.1mm (1.5 inches) through-hole, has the potential to reach up to 48 2A signal circuits and 15A for power circuits, with voltages up to 600 VDC/AC. Furthermore, multi-strand brush technology allows for an expected operating life of around 8×107 revolutions. Of course, no two pallet wrapping machines are alike, with different OEMs offering a wide variety of functionality and features. For this reason, it can sometimes be difficult to source a standard, off-the-shelf slip ring that provides the optimum solution for the application. The advice, therefore, is to seek out a slip ring specialist with proven customisation capabilities. After all, what if a specific cable length, IP rating, or operating temperature range is required? What if a special ring body material is needed, or it is necessary for the electric ring and fluid joint to be integrated into a single element? What if the customer requires a set of bespoke tests? Without a supplier that is experienced in meeting demands like these, the chances of arriving at the optimum solution are slim.
Even if a supplier can be identified that is able to deliver these capabilities, will the level of quality be in place to ensure product performance and reliability? OEMs should always check for EN ISO 9001:2015 certification, alongside company attributes such as innovation, competence, and know-how. A supplier that uses a partnership-based approach, has a determination to succeed and takes project responsibility, also bodes well for a rewarding outcome.